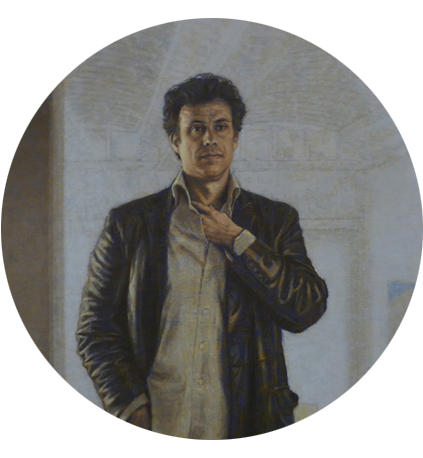 Massimo Lupoli was born in Rome, Italy. He currently lives and works in Rome.
In 1986 Massimo Lupoli collaborated with the School of San Lorenzo as an art promoter of the ''ex pastificio cenere" group of artists like Gianni Dessì, Bruno Ceccobelli, Marco Tirelli, Giuseppe Gallo, Domenico Bianchi. At the time he made strong friendships with the artist Piero Pizzicannella and the sculptor Nunzio.
In the following years he discovered many artists who he promoted together with established galleries like Gallery of Enzo Cannaviello from Milan, Gallery of Claudi Gian Ferrari, Gallery of Cleto Polcina from Rome together with Achille Bonitio Oliva and the Gallery of Christian Stein from Milan. Today, those artists are internationally recognized like Paolo Canevari, ex-husband of Marina Abramovic, Cristiano Pintaldi, Adrian Tranquilli and Maurizio Savini.
In 1990 Massimo Lupoli established a professional relationship and friendship with Gino de Dominicis with whom he collaborated until 1996.
Between 1996 and 1999 Massimo Lupoli decided to dedicate himself to his own art he kind of had abandoned for years while devoting his time to other artists.
In 2002 Massimo Lupoli opened a Gallery (Arturarte Contemporanea) experimental one, by creating a center of research exclusively for young artists, collaborating from the beginning with the Art critic Gianluca Marziani.
Today, Galleria Artuararte Contemporanea is an established company for Art rental and Massimo Lupoli devoted himself to his own artistic production that keeps him alive.